企业简介
分类:

关于我们

发布时间:

2020-06-11 11:03:10

访问量:

0
Our Mission:
Become an excellent equipment supplier in China's air compressor manufacturing industry and set a new benchmark in the industry.
corporate vision:
Committed to becoming an outstanding enterprise in the air compressor industry and realizing the dream of enterprise development and personal value.
Corporate values:
Integrity-based, the pursuit of excellence, professional enthusiasm, and strive for perfection.
General rules of human resources:
Let dream employees get job opportunities;
Allow employees with dreams and abilities to obtain development opportunities;
Let employees with dreams, capabilities and achievements get higher value.
Enterprise slogan:
Let us grow together and achieve common development!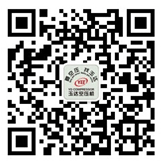 Copyright © 2018-2020 Suzhou Yuda Compressor Co., Ltd. All Rights Reserved.